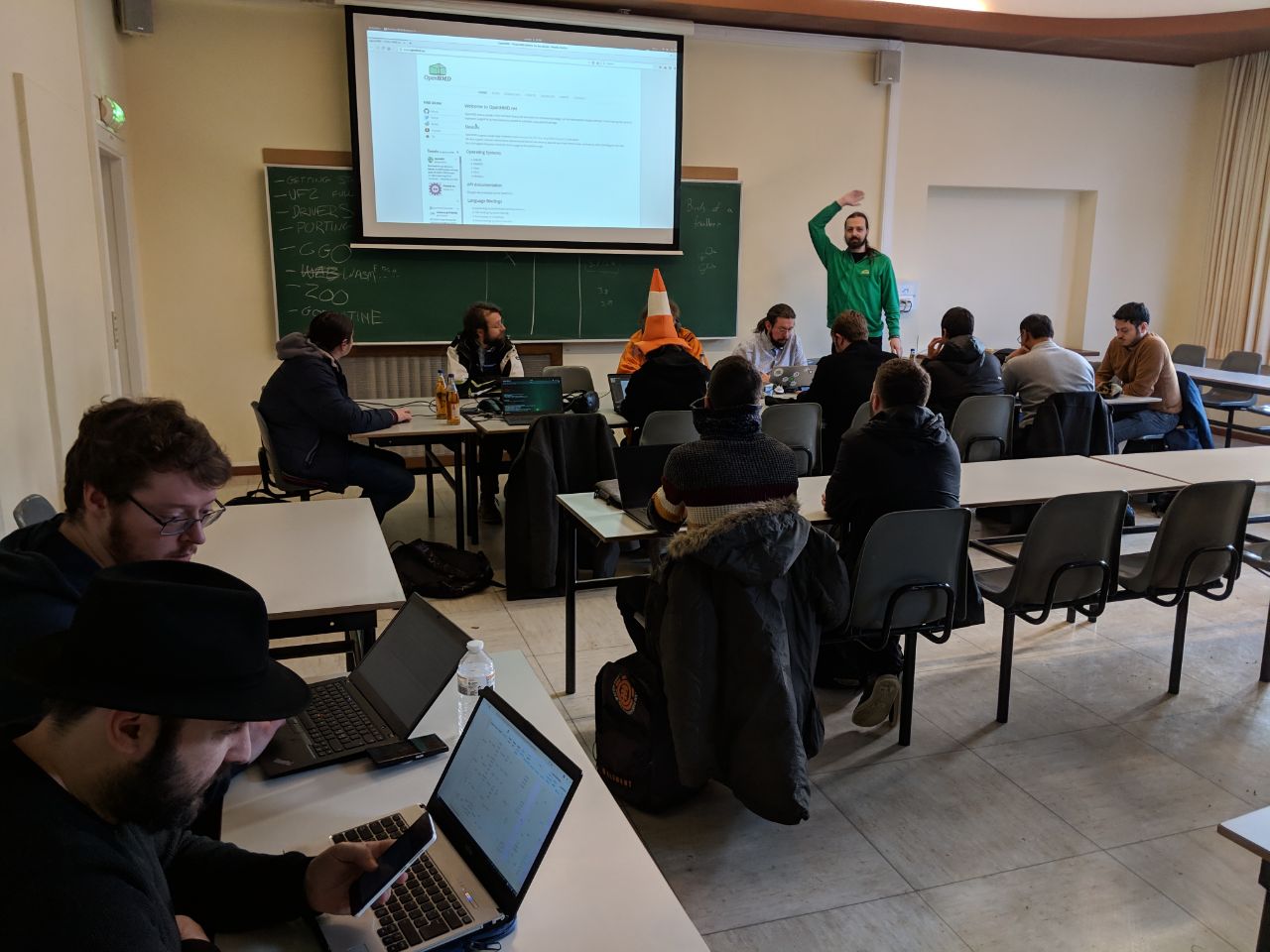 Another year, another FOSDEM.
This annual Free Open Source Developer European Meeting is a hub for close to ten thousand hackers, open source enthusiasts and programmers discussing, hacking and showcasing everything Open Source related!
In 2017 we were lucky to be able to get together on FOSDEM during our first BoF ("Birds of a feather") session and really get the OpenHMD community moving.
This year, we were lucky to try again and succeeded!
A lot of new people joined our session and had various backgrounds and interest in the project. Discussing the current state of the project and having a open discussion about Open Source VR in general and how to proceed in general, there are a couple key points that were apparent.
Thanks to everyone dropping by or saying hi on the conference!
Here is a generic overview of some things discussed.