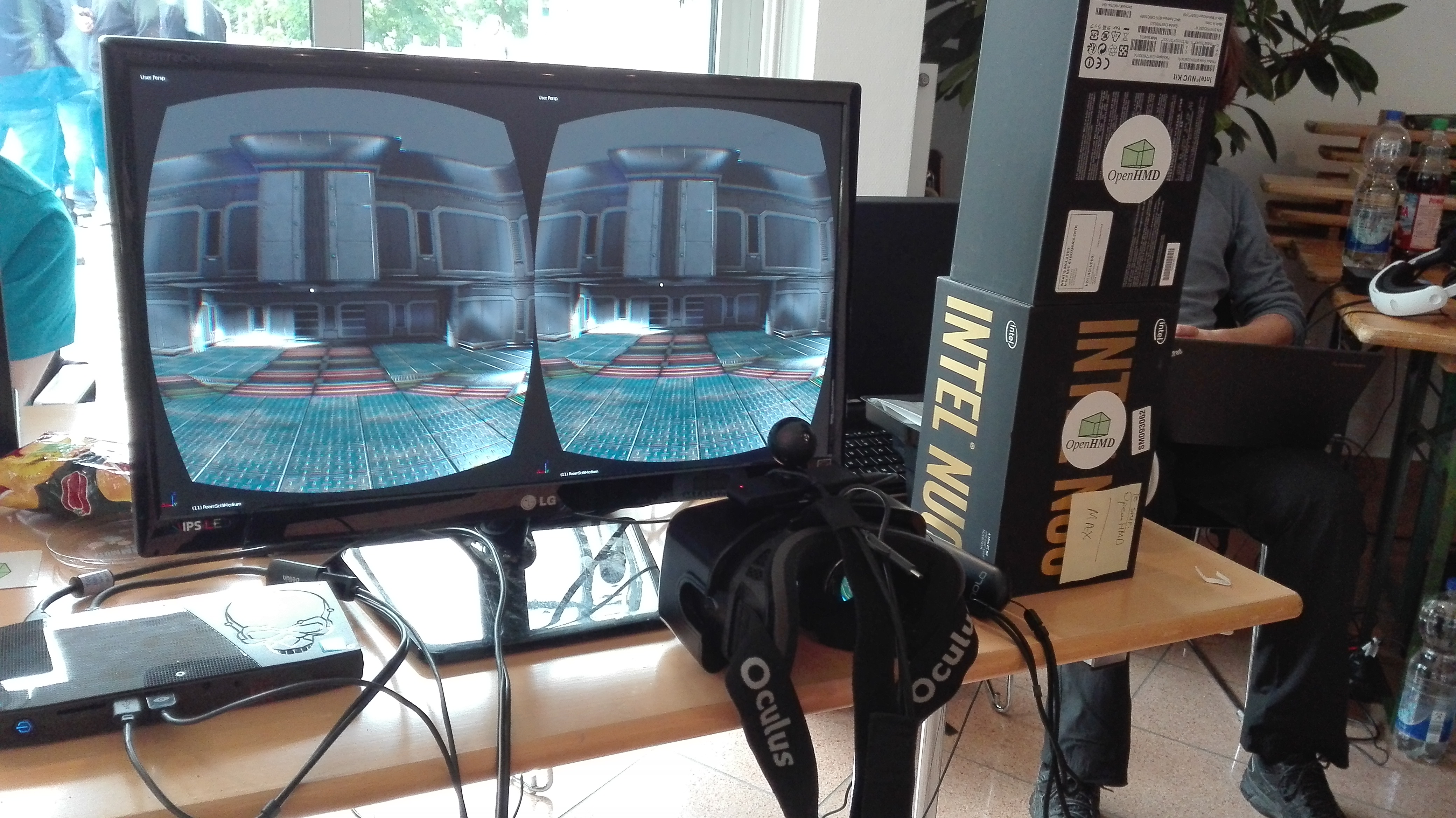 So it all started with a conversation in #godotengine, the guys were planning to go to the Kieler Open Source und Linux Tage and since Bastiaan recently implemented OpenHMD support in Godot, we thought it would be the best opportunity to tag along and do a shared booth!
We arranged our travel, got a place to stay at one of the locals (Thanks Stefan! it was much fun!) and started packing.
We wanted to show off recent work, so we build a demo using the Oculus DK2 and the NOLO for room scale and controllers with the dev branch of Godot 3.0.
After a week of on and off scene building, I went on with my brother Yngwie towards Kiel by plane (over Hamburg). Of course after some delays and some confusing German train-rides we arrived and found a great location which accurately depicts the German Linux community as I know them (with course on the Friday evening the Grill and beers were setup and a good time was had).
With pH5 already waiting for us, together with the Godot guys we setup a nice presentation and hacking area to show off what we have been up to.